The Surry Seafood Company is the go-to destination for fresh seafood and has been serving both locals and visitors alike since May 2018. Specializing in fresh Seafood, a mouth-watering assortment of steak, chicken and sandwich dish's that are satisfying and delicious. At Surry Seafood, we offer a casual atmosphere for catching up with family and friends. Indulge in our delicious food while enjoying live entertainment or enjoy outdoor dining and the incredible views along Gray's Creek from our 54-seat patio deck.
Enjoy live music on our deck or inside (weather depending) every Wednesday night from 6 pm – 9 pm!
Starters
Soups & Salads
Seafood Entrées
Turf Entrées
Sandwiches & Burgers
Drinks
Starters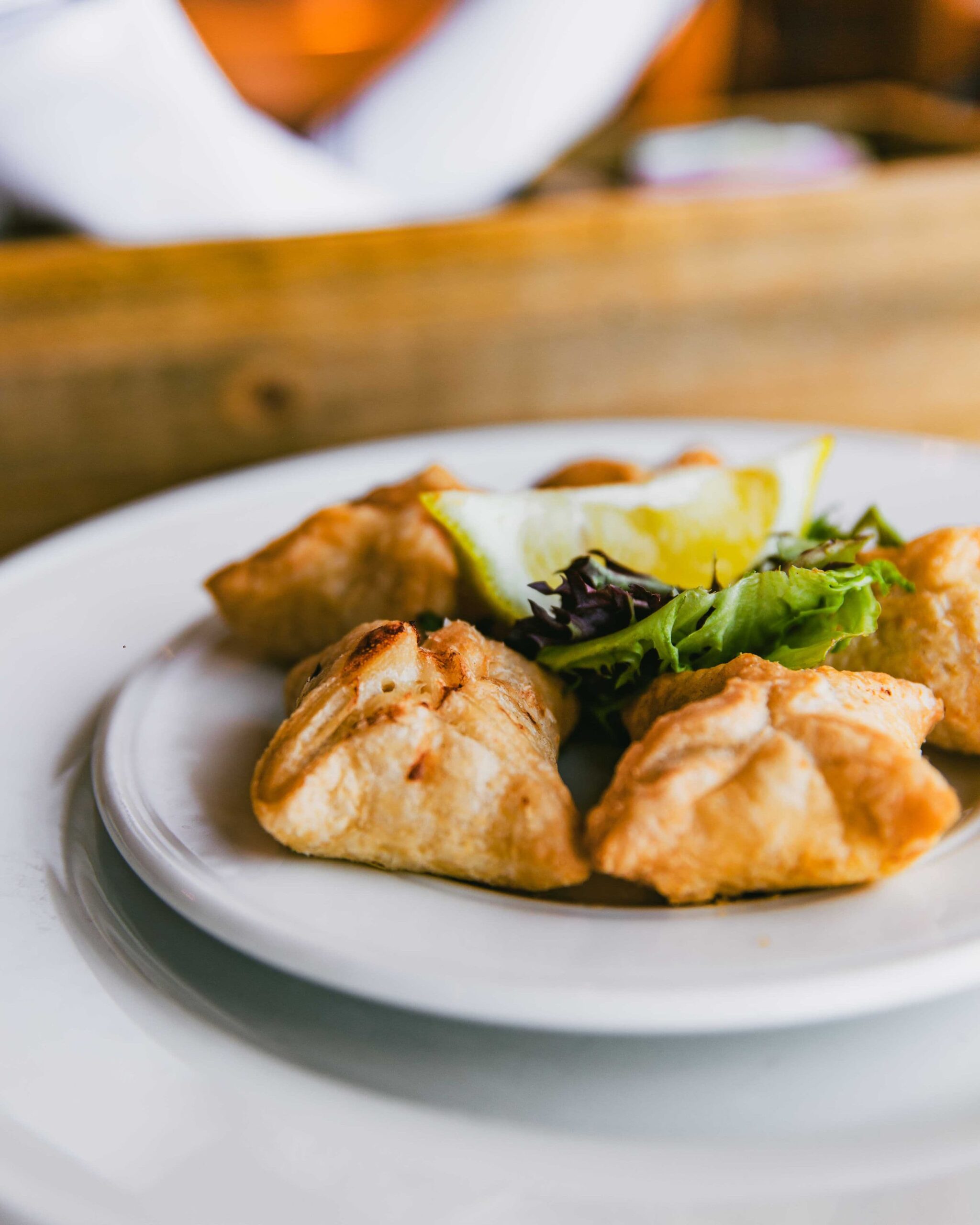 Lightly fried cornmeal served with butter
Lightly breaded and fried shrimp tossed in our sweet and spicy sauce
A combination of lump crab meat, cream cheese and heavy cream laced with red peppers, fresh chopped spinach, sherry and topped with parmesan cheese. Served with pita chips.

Smoked Chilled Salmon Dip

$12.95

House-made salmon dip, cold smoked and served with pita rounds and fresh cucumber.
Raw or Steamed Virginia Oysters*

Served on the half shell, these local delicacies are served either raw or steamed – your choice – with a traditional cocktail sauce and lemon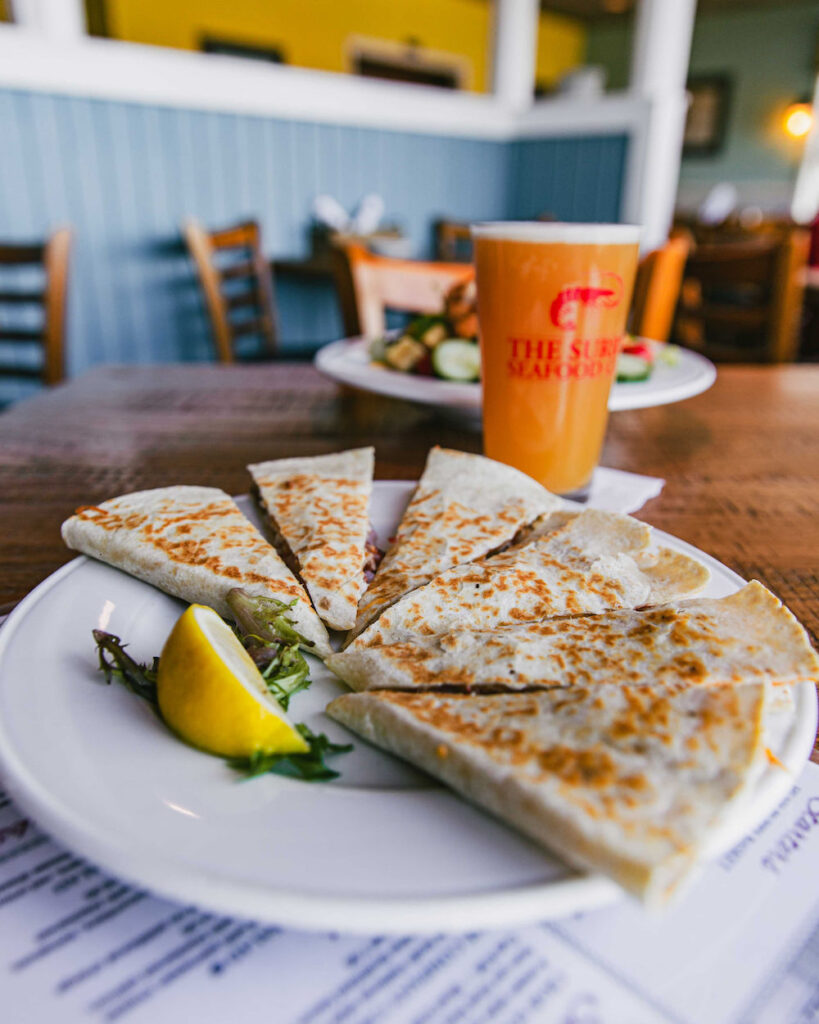 Crab and Shrimp Quesadilla

$16.95

A flour tortilla stuffed with crab meat and shrimp, bacon, fresh mushrooms, Jack and cheddar cheeses Served with sour cream and salsa
Grilled fresh North Carolina yellowfin tuna served with a Thai sweet chili sauce
Blue Crab stuffed in a puff pastry, lightly fried and served with a Thai chili sauce
5 per order
Fresh James River oysters baked with bacon, spinach, cream, Pernod and topped with parmesan cheese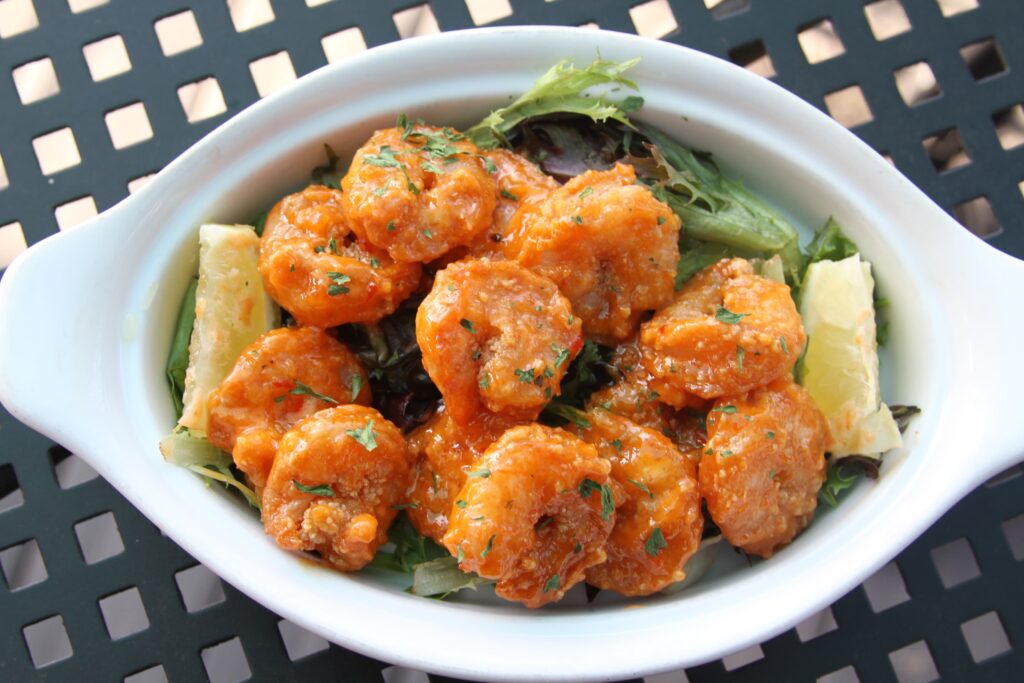 Scallops Wrapped In Bacon*

$15.95

Five scallops wrapped in Genuine Smithfield bacon
Locally sourced shrimp fresh out of the steamer and served with melted butter and Old Bay
Eight naked fried wings tossed in buffalo sauce with a side of our house made ranch dressing
Seven riblets grilled and marinated in our own spicy barbecue sauce
Soups & Salads
Seafood Entrées
Turf Entrées
Sandwiches & Burgers
Drinks
*Items are gluten free or can be prepared gluten free